Artificial grass is mostly found on football and soccer fields but these are not the only places where it can be used successfully. Over the years, residents have adopted it as a landscaping alternative resulting to the quick growth of its market. This is due to the fact that there is an increasing awareness of its long term economical and environmental benefits. Paired up with better manufacturing techniques and you get exactly what you're paying for, and then some.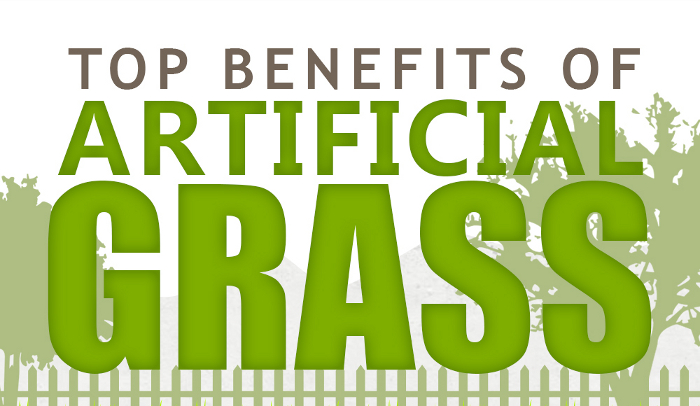 Environment and User friendly
Hose pipe restrictions are usually imposed during summer which often results to a barren natural lawn. Artificial grass is not affected by this as it needs less watering than its natural counterpart. In turn, using artificial grass in place of natural grass saves 4 to 8 billion gallons of water per year. It also eliminates the usage of harmful fertilizers and pesticides along with reducing carbon emissions from mowers.
Some of us are living on the fast lane leaving us with less time to juggle our responsibilities, let alone mow our lawns 2 to 3 hours every week. Requiring less maintenance, artificial grass frees up this burden. Not to mention for the older people who can't do this by themselves.
Cost- effective investment
It is a proven fact that artificial grass has high returns on your investment. Having had to change it only after 3 to 4 years, you are to save a generous amount of money as compared to installing natural grass. You even spend less on maintenance because artificial grass remains uniform no matter the season. Compare this to natural grass that needs to be re-levelled after long winter months or very hot climates.
Versatile and Resilient
Artificial grass can be used on any surface promoting greater utilization of space. This is especially true on highly urbanized neighbourhoods where there's limited access to event spaces and almost everything is concrete. In fact, artificial grass is often used when a lot of people are expected to come in a gathering, an outdoor wedding, for example.
One of its features is also its superior durability. You can utilize it thrice as much as you're allowed to with natural grass before it becomes bare. This will become a huge advantage especially if you have children who tend to stay in one spot of your garden. This constant usage will hamper the growth of grass and encourage patches of mud.
Safe and High Quality
Studies have shown that the risk of injury with natural grass and artificial grass is comparable. As a matter of fact, FIFA's artificial surfaces have been repeatedly tested to ensure the safety of its players and have been assured not to impede their performance.
Pointing out these advantages, it is without a doubt that artificial grass outweighs its natural counterpart. So much so that if you want what is economically efficient and environment friendly without sacrificing quality, artificial grass is the best option for you.
We would recommend Artificial Grass by Grono to anyone wanting a more manageable garden.